Photo documentation can be a tricky subject for construction professionals to delve into. With a variety of options to choose from, how do you find the best fit for your jobs and projects?
Do you hire a professional photographer to document your project?
Do you buy a DIY time-lapse camera online and hope for the best?
Do you invest in a proven construction camera system?
Do you wing it and assign an intern to take periodic pictures?
Or do you engage in a hybrid photographer/construction camera solution?
To make the photo documentation decision making process easier, let's take a look at two of the most popular solutions available: traditional photographers and professional-grade, specialized construction camera systems.
We will take a look at the defining characteristics of each, as well as how they complement each other (and yes, photographers and construction cameras make a fantastic team when it comes to photo documentation). We'll also look at how combining a construction camera with a traditional photographer makes for a complete photo documentation process.
Cost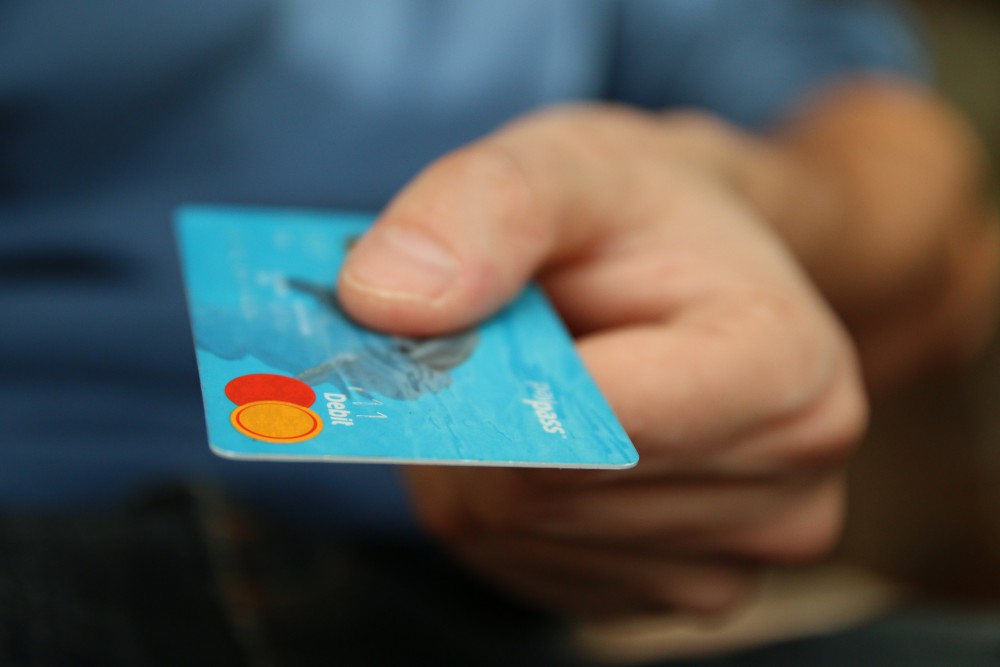 One of the first items that comes to mind when evaluating any solution is cost. You want to make sure you can justify the cost of a service with the value/benefits it will provide over time.
Construction photographers vary in cost, depending on their level of experience, the size of their team, and the duration of your project. Want to work with the best construction photographer in the industry? Be prepared, as it's not uncommon for the best to charge upwards of $400+ per hour.
The photography rates for the best construction photographers in the industry are costly for a reason - an experienced construction photographer understands construction schedules, lighting and angles that show off a project best, and is familiar with job site safety requirements.
Professional grade construction cameras require an initial investment in the camera, plus a monthly hosting charge, typically in the range of $300 to $500 a month. Since a construction camera can be used on multiple projects, that camera investment can be spread out over the life of multiple projects, thus reducing the overall cost.
Additionally, many construction camera companies (iBEAM included) provide camera rentals, so if buying isn't in your budget, a rental can be a good option to get the job done.
Pro tip: Get more out of your photo documentation budget by renting a professional construction camera to monitor daily progress, then supplement it with a few crisp milestone shots from a traditional photographer!
Accessibility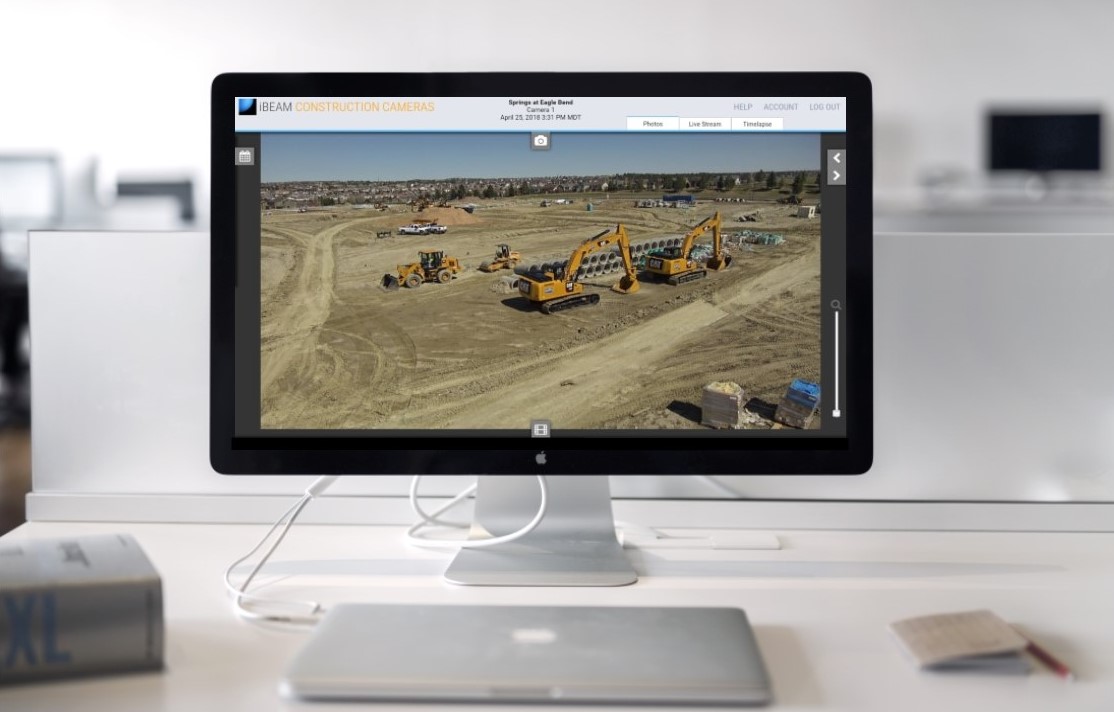 Accessibility is how you access, view, and work with the photos of your job site. After all, it doesn't help if you hire a photographer or install a construction camera, if you don't have a way to view the captured images in a timely manner.
With a traditional photographer, photos will most likely be accessible online after the photographer uploads them to a website capable of sharing images. This could be a photo sharing site (such as Dropbox) or some other organizational structure that helps you locate your photos quickly and efficiently.
Most professional photographers have an organizational system in place, but asking a potential photographer for examples of their past work and upload schedule is a great way to see if their organizational structure will fit your exact project needs.
With a specialized construction camera system, your captured images are accessible in seconds via your dedicated web-based portal. Your project photos are searchable by date and time, and visual filters make it easy to search for project milestones. In addition to photos, most construction camera systems also include time-lapse movies (iBEAM even lets you create custom on-demand movies in 4K UltraHD!).
Pro tip: Use photos and time-lapse movies from your construction camera's web portal to create unique collateral to share with your project team, local community, and investors on websites, social platforms, email, and more. Then, use images from a professional photographer on print media, for a project showcase, or at trade events.
Availability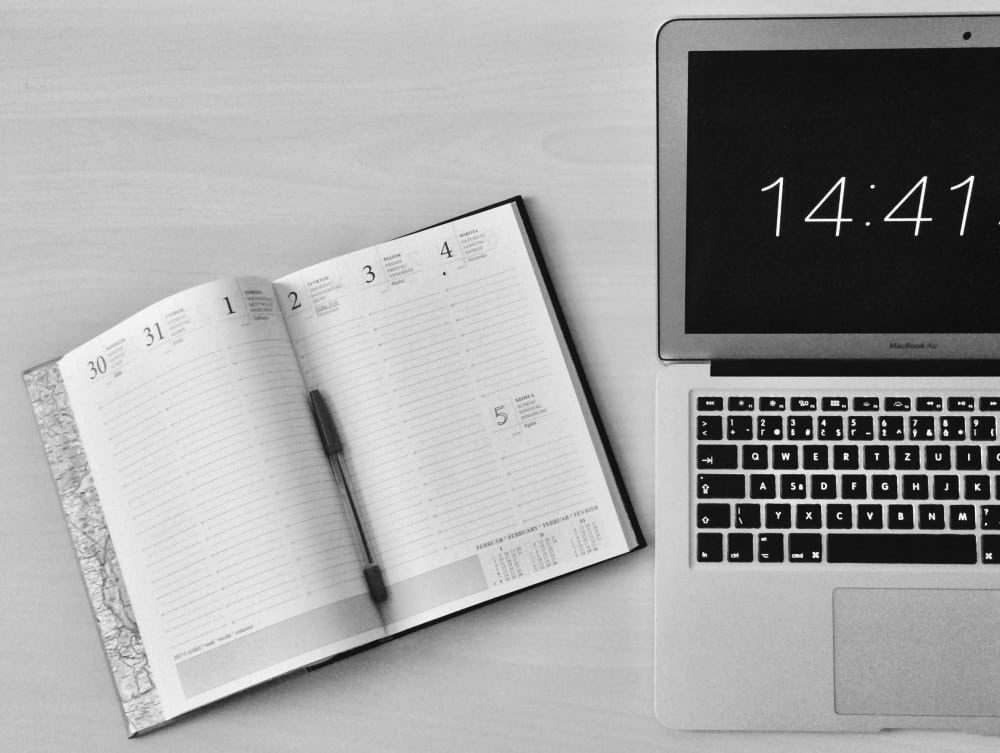 The third feature that's important to evaluate when comparing a traditional photographer to a professional construction camera solution is availability.
In order to capture photos and details from your construction project, there needs to be a camera at the job site. If you're working with a traditional photographer, that means scheduling site visits weeks or months in advance to capture relevant project milestones.
One of the great features of construction camera systems is that once the camera has been installed on site, it's working 7 days a week, 365 days a year.
You never know when today's the day that needs to be documented. And with a construction camera, you have the security of knowing that documentation is happening automatically.
Pro tip: See all of your project milestones by adjusting your construction camera capture schedule to capture critical events as they happen. Schedule a professional photographer to take on site photos, plus project completion photos, and use the two together to create truly powerful and unique messages!
Flexibility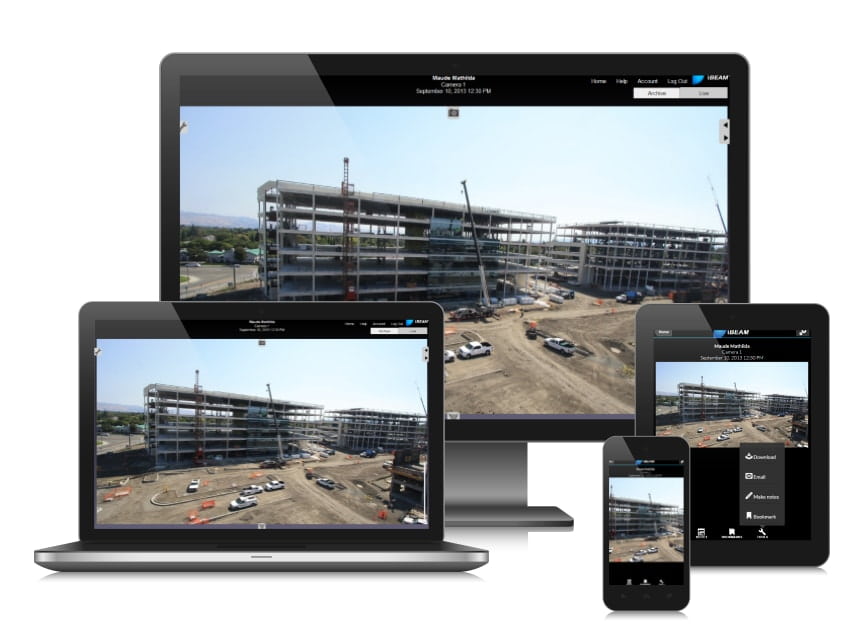 Photo documentation shouldn't be a labor intensive effort for you or your team. That leads us into our next feature that's important when finding a photo documentation solution that's right for your construction project, and that's flexibility.
Many photographers tend to specialize in specific types of medium, and some may not even work with time-lapse for longer project durations. Asking about time-lapse services and project duration is an important question to ask any photographer before you hire them.
Photographers who use construction cameras can easily specialize in capturing all of the details from your project, from intricate project milestones to daily/weekly/monthly timelapse videos.
Construction cameras can be easily relocated on the job site as construction progresses, even moved inside when outside work is completed. This will help you capture a dynamic range of images, which can then be supplemented with milestone photos from your photographer for a truly inspiring and powerful message.
When your project is finished, it's easy to send the camera to your next job site and start documenting the progress on that project, too.
It's really that simple.
---
iBEAM provides the perfect camera solution for the job at hand, provides clear and fair pricing, and most importantly, stands behind their product and service.
~ Kerry Ardnt
Consolidated Construction & iBEAM Client
---
Working Together for a Common Goal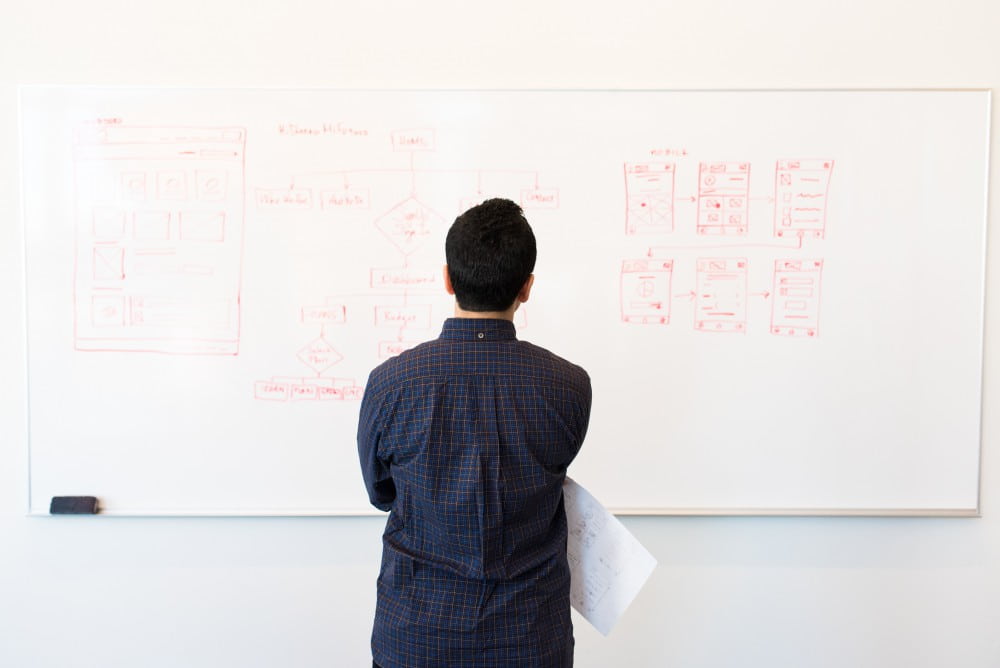 The combination of traditional construction photographers and a construction camera system is a powerful way to achieve complete photo documentation of your project. With complimentary deliverables, they're an incredibly powerful combination for many construction projects.
Photographers can capture the nuance and detail of a build, while construction cameras excel at documenting the big picture with consistent photos of the overall site. At the end of the day, traditional photographers and construction cameras work quite well when used together.
If you're unable to use both a construction camera and a traditional photographer, carefully look at what you want to accomplish in regards to documentation, your budget, your project duration, and then contact your trusted photographer or iBEAM Construction Cameras to help find a solution based upon your specific needs.
When it's all said and done, if only one solution is viable, construction cameras have a slight competitive edge over traditional photographers due to their autonomy, reliability, and overall effectiveness.
Want to exclusively use your preferred photographer, yet still want to implement a construction camera on your next project?
Give iBEAM a call and we can help add an iBEAM construction camera into your photographer's services for a tailored, all-inclusive package. iBEAM even offers a reseller program that works well for professional photographers, videographers, and drone imagery businesses alike.
And if you have an upcoming project that requires photo documentation or job site monitoring, contact our team and we'll be happy to weigh your options together. With purchase and rental options available from iBEAM, we're confident we have a construction camera for every project, and almost every budget.
Until next time, keep what's really important in focus.
Doing the right thing, for every client, every time.
Vicki Robertson
Vice President