When it comes to monitoring construction projects and keeping jobs on schedule, knowing exactly what is happening at the job site is key. But what do you do when your construction projects are hundreds of miles away from the office? How do you effectively communicate between the field and the office?
What about when your team is spread thin working on multiple projects — how do you find the time to travel to each job site to make sure everything is progressing as it should?
The answer: use a construction camera with live-streaming video.
Benefits of Live-Streaming Video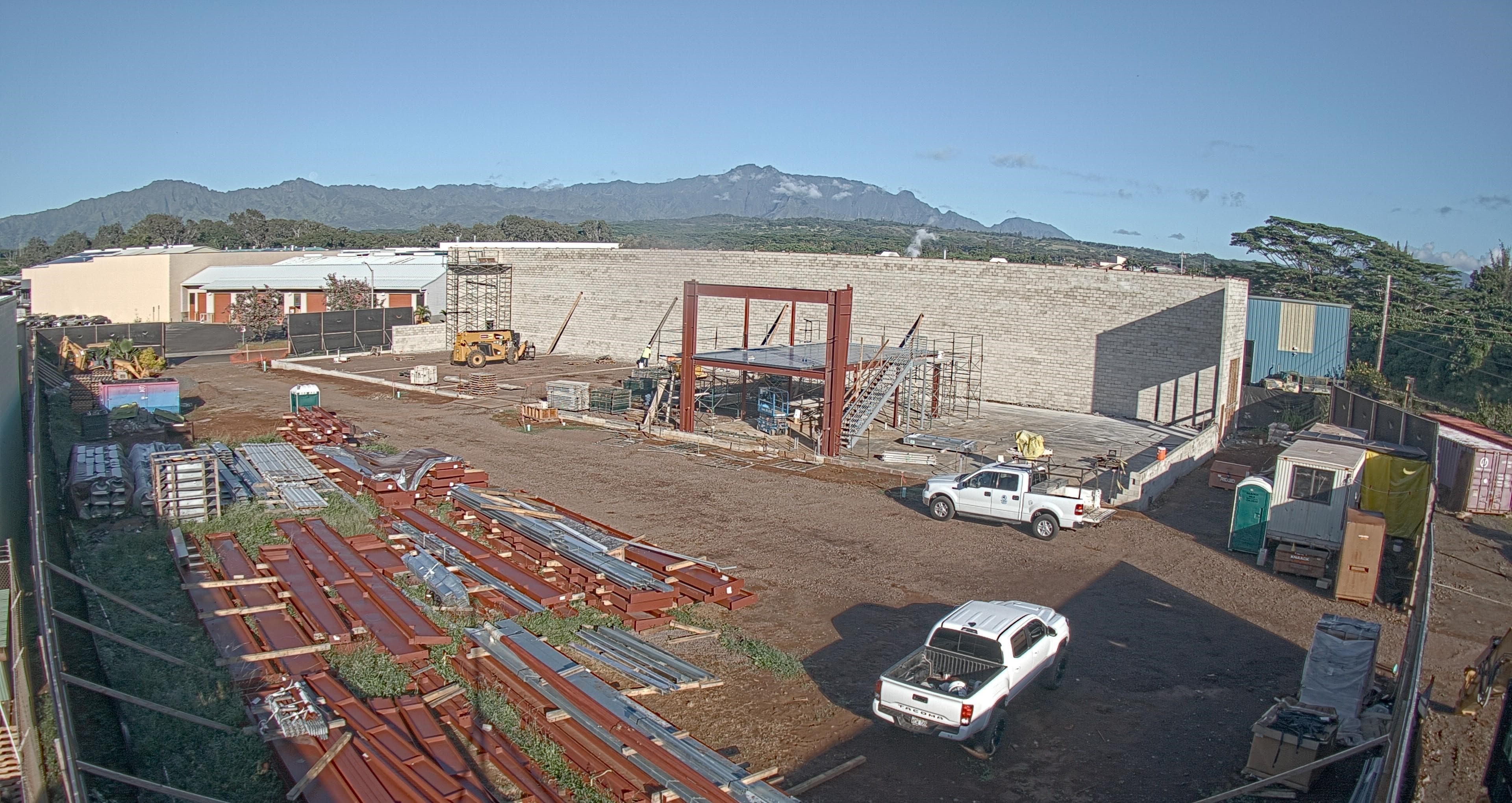 Being able to access a job site 24/7/365 and immediately see what's going on in real time is a HUGE benefit provided by construction cameras with live-streaming video features. This allows you and your team to constantly be in-the-know about what's happening on your job sites.
Construction cameras with live-streaming video provide the ability for real-time collaboration with team members, even if they're remotely located, helping to eliminate potential confusion or miscommunication.
Live-streaming construction cameras, coupled with user-controlled pan-tilt-zoom (PTZ) capability, provide construction teams the ability to home in on specific tasks or areas of interest on a job site. This helps with quality control, as well as the effectiveness of teams in the field.
Additionally, live-streaming construction cameras are great for keeping vested parties like investors or the local community updated regarding your project and its progress.
With an array of benefits afforded by construction cameras with live-streaming video, it's clear to see why they're gaining in popularity year in and year out.
Which to Use - 4G LTE or Ethernet?
Once you know a construction camera with live-streaming video is needed and will benefit you, you'll need to decide whether a 4G LTE or Ethernet-powered construction camera is best suited for your particular project.
Solutions like our iBEAM Fixed 4K camera and our iBEAM PTZ 4K camera support both 4G LTE cellular communication and Ethernet communication. The ability to support both connection methods is important because it provides a versatile photo documentation and time-lapse solution suitable for a variety of construction professionals and project types, regardless of whether internet is available on a job site.
But how do you really know which live-streaming video connection will work best for your next job? Let's take a look:
Benefits of 4G LTE Cellular Live-Streaming Construction Cameras:
Easy and fast to install on job sites
No worries about setting up and maintaining networks
Easy to reinstall on the next job
Benefits of Ethernet Live-Streaming Construction Cameras:
Crystal-clear Ultra HD live video, capable of streaming in 4K resolution!
Little to no image buffering
Unlimited live-stream data for sharing updates
Reduced hosting costs
Putting Live-Streaming Construction Cameras to Use
Now that you've decided on a construction camera with live-streaming capabilities, it's time to put it to good use! There are many ways to share updates from a live-streaming construction camera, but here are some of the most effective methods our clients utilize:
For 4G LTE connected cameras:
Since cellular data usage is something to keep in mind when using any 4G LTE connected construction camera (even those with so-called "unlimited" data plans), you'll want to make the most out of your camera without incurring data overage charges.
Use the Most Recent Captured Image feature — this method provides you with a constantly updating, embeddable photo URL that can be placed on the project's page on your website or within your project management software.

This method lets your team (or the public) have access to your project without adversely affecting your cellular data usage.
For Ethernet-connected cameras:
With a direct Ethernet connection for your construction camera, you provide blazing fast speeds for viewing live-streaming video of your projects.
Since data usage is something you won't have to worry about with an Ethernet-connected construction camera, you have more options available to share updates from your project(s) with teams and/or the public:
Embed the live-stream from your iBEAM Construction Camera directly onto your website or the project page for website visitors and the public to discover.
Use the Most Recent Captured Image feature with your project management software to help keep relevant team members in the know.
Experience the Power of iBEAM Live-Streaming Cameras
Now that you have a better idea of the benefits provided by live-streaming construction cameras and have read a few recommendations as how to best put a live-streaming construction camera to use on a project, it's time to put that knowledge to practical use!
If you have an upcoming construction project, we invite you to connect with our team of camera specialists to learn more about our live-streaming solutions or request a 100% complimentary quote for your next job.
And don't forget, our construction cameras are available as affordable purchase or rental options, meaning we have a camera solution to fit your project's budget!
Until next time, keep what's really important in focus.
Vicki Robertson
Vice President
iBEAM Construction Cameras

Doing the right thing, for every client, every time.