With the construction of commercial retail properties on the rise (including adaptive reuse and renovations), it's no surprise that builders across the United States utilize construction cameras to help remotely monitor and document their retail projects.
From turn-key photo documentation solutions to live-streaming HD video, solar-powered cameras to pan-tilt-zoom cameras, iBEAM camera systems help retail projects of all sizes succeed.
Benefits of Construction Cameras for Commercial Retail Projects
Due to their ability to help keep projects on schedule by providing valuable visual data, contractors and investors are putting our industry-leading construction camera solutions to good use on retail projects big and small.
From fast food restaurants and gas stations to open-air retail and big box commercial projects, commercial retail projects benefit greatly from utilizing construction cameras. Some of these benefits of using iBEAM cameras include:
Keep Key Individuals Informed.
With an iBEAM Construction Camera documenting your commercial retail project, you're able to keep franchisees, investors, C-level executives, and other key individuals up to date on their projects regardless of where they're physically located by providing detail-rich 4K photo and time-lapse video updates to individuals to showcase exactly how work is progressing in a timely manner.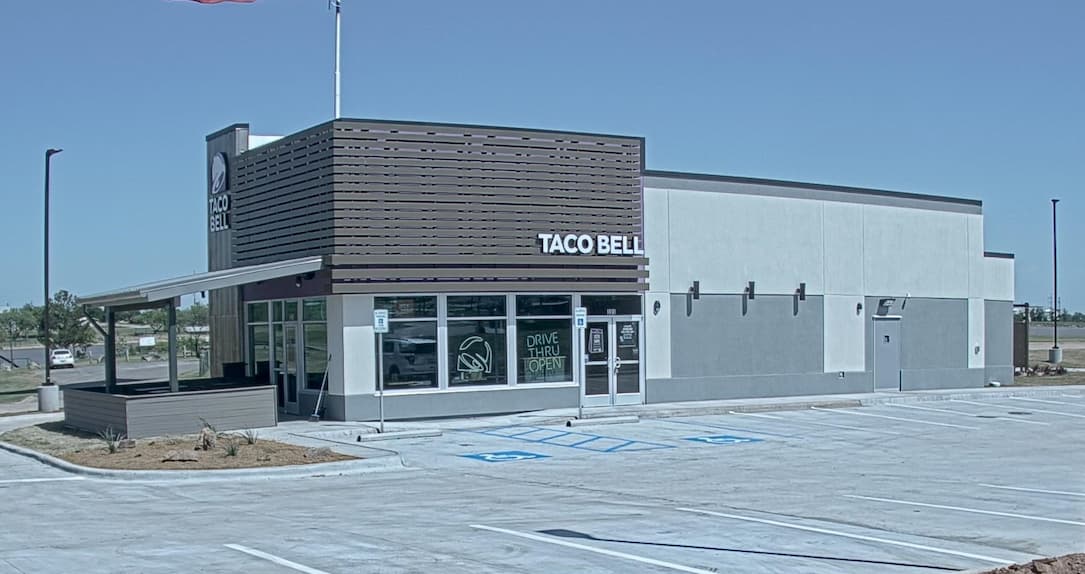 &nbsp
Manage Multiple Projects Seamlessly.
With our intuitive and easy-to-use online camera console, you have ALL of your construction projects accessible 24/7/365, on any device, wherever you go. Just log in and select which project you'd like to view — it's that easy.


Monitor Exterior, Interior & Remodels with Ease.
For commercial retail projects, the interior of a project deserves as much attention as the exterior. iBEAM Construction Cameras are flexible solutions that work as well indoor and outdoors. When the exterior of your project is nearing completion, just relocate your construction camera to an interior location and you're all set! This is a great way to ensure quality standards for interior work are up to par, as well as providing a new angle to capture and share progress with relevant parties.


See the ENTIRE Picture
When commercial retail construction, tenant improvements, and adaptive reuse projects span a large area they require a remote monitoring solution that can capture the entirety of a project without missing a beat. iBEAM cameras offer super wide-angle views, multiple preset viewing angles, and up to 32x optical zoom so you can rest easy knowing every aspect of your project is being documented and monitored, regardless of how large your job site may be.