When it is time to adopt a new solution for your construction company — be it new machinery for the job site or new software for the office — looking for the best deal makes good business sense. You're looking for a solution that will help your company grow and become more efficient, and you want to ensure you find the best deal possible.
It's not uncommon for buyers to ask, "Is that the best you can do for me?" in regards to pricing. Many providers have some sort of wiggle-room to work with clients, whether through straightforward discounts, free/upgraded shipping, free trials, or similar incentives. But what do you do when a provider goes above and beyond in offering a discount…one that seems almost too good to be true?
In instances like this, it's important to know exactly what you're really getting, for how long, and how that solution will help your company grow and scale with time.
Sometimes a 'one-time' discount or offer may look attractive initially, but quickly loses its luster when looked at from a long-term growth perspective.
Take the Time to Know Exactly What You're Getting
Ask yourself:
Is this a one-time offer? Will the offer or discount be available when/if I need to place another order?
One-time offers or discounts seem attractive initially, which is exactly what they're designed to do! They aren't very helpful if you plan on placing multiple orders over time and want to maintain a healthy relationship with the provider.

Instead, look for a provider that offers discounts or incentive-based programs that scale as your relationship grows, especially if you plan on placing recurring orders with that provider over a period of time.


How does this offer fit into the overall plan for the future of my company?
Find a provider that extends an offer or discount that aligns with the future plans of your company, as this will allow for a healthy relationship between your company and the provider. Even better, find a company that's committed to growing alongside you and is willing to provide a long-term solution that benefits all parties involved.

If an offer or discount limits the future potential of your company or hampers your ability to scale, it's probably not the best fit.


Are there any catches? Contracts? Long-term commitments that I'll have to fulfill?
Take time to review and understand the fine print of any offer or discount program presented to your company. For example, some offers are contingent on fulfilling certain volumes of orders over a given time frame, while others require exclusivity with the provider for years to come.

Find a provider that doesn't try to limit or dictate the terms of your working relationship with a complicated contract. Instead, look for a provider that's flexible and excited to work and grow alongside you.


Is this special offer really a good deal?
Know the going rates for the products or services you are shopping for. You may run across a vendor that is playing a pricing game — offering a large discount on an inflated price. Always look at the bottom line, not the discount.


Is the price quote hiding something?
Carefully review any price quotes to make sure that all services and recurring fees are clearly stated. Some providers may try to make their quote look more competitive by including only one month's service fees in the total. Do the math yourself to get a true estimate of the cost to your company.

Construction Cameras are No Exception!
You may be thinking to yourself, 'This is great information, but what does it have to do with construction cameras and photo documentation solutions?'
Well, shopping for a construction camera solution is no exception! There are several components to consider when evaluating offers to provide construction cameras and services: camera cost, hosting service fees, power sources, accessories, discounts, etc. Construction cameras may be a relatively small piece of a project's overall budget, but they should be approached with the same due diligence as any other solution.
If it sounds too good to be true...
iBEAM recently had a contractor contact our camera specialists looking for a construction camera. He noted that he had reached out to another camera provider and was SHOCKED at the huge discount they offered him.
However, upon further questioning about the solution and discount, he quickly found that:
even though the discount for the first order was significant, it was a one-time deal that would not be applicable to any future orders, and,
the price for additional units after the one-time discount would be MORE expensive than anywhere else.
This is a perfect example of why it's critical to know exactly what you're getting when you're offered a discount or incentive by a provider!
This potential customer discovered that even though the one-time discount from the other provider was attractive at first, it left his construction company locked into an expensive solution for future projects.
After speaking with our team about solutions from iBEAM, he found that we are not only competitively priced with nearly identical, if not superior, camera features, but also that we offer a variety of ways to save that gives his construction company more options and flexibility.
At iBEAM, We Strive to Grow With You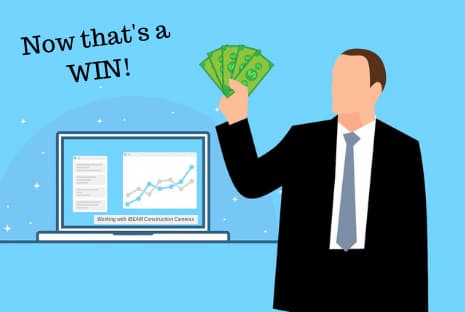 Here at iBEAM Construction Cameras, we want to forge long-term relationships built on mutal trust that will benefit all parties.
One way we accomplish this goal is by providing transparent pricing on our quotes, with discounts that scale and grow with our clients (as opposed to short-lived one-time offers). This means the more iBEAM camera solutions you put to use, the more you save.
When it comes to helping clients grow with iBEAM camera solutions, we offer the following programs:
Multi-System discounts — once you install a second iBEAM camera solution, the savings start to kick in! Install more and save even more with tiered discount levels.
Prepay discounts — prepay for a block of hosting services (to use on one project or share across multiple projects) and save even more money.
Referral account credit — refer a friend or colleague to iBEAM, and when they become a client themselves you'll receive an account credit.
System Trade-in credit — trade-in an older model construction camera for a newer model and you'll receive an account credit.
Partner with a Provider that Cares About Your Success, like iBEAM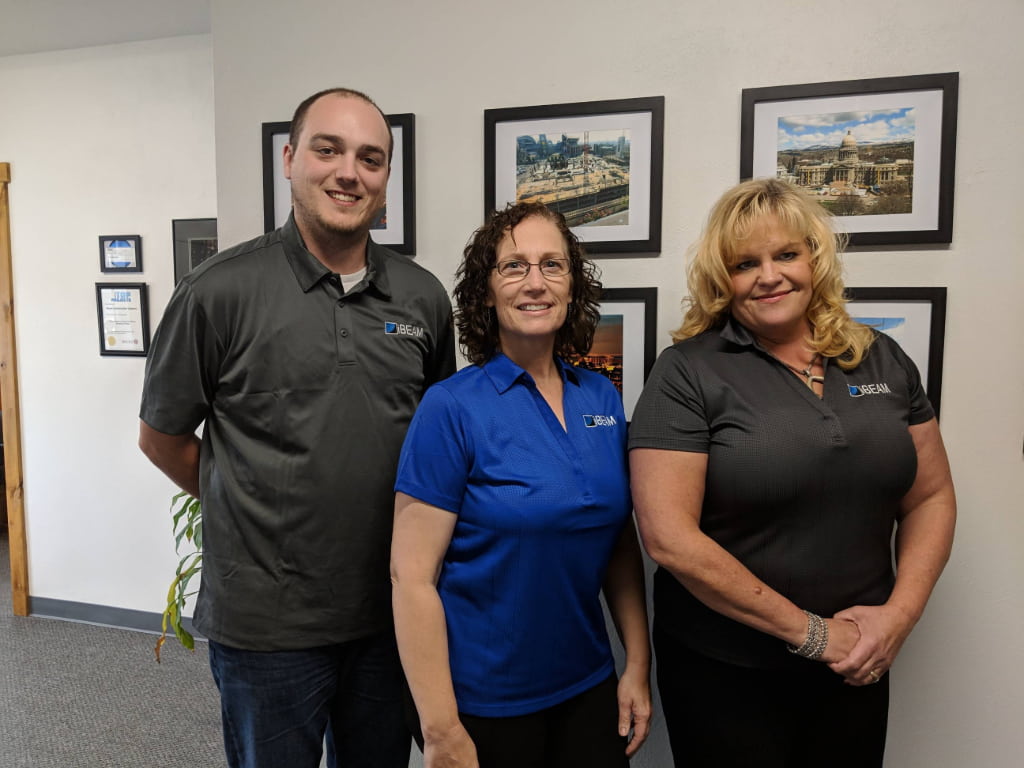 When all is said and done, you should partner with a provider that has a long-term interest in your company and is committed to succeeding together.
At iBEAM Construction Cameras, we are dedicated to helping our clients find the absolute best construction cameras available for purchase or rent. From fixed position 4K construction cameras to robotic-controlled pan-tilt-zoom cameras, our solutions help contractors across the United States stay on schedule and on budget.
Experience how iBEAM Construction Cameras can help your construction company succeed with a FREE, no-pressure personalized demonstration! Our team of camera specialists will take the time to listen to your specific needs, and make a recommendation for a construction camera solution based-upon that conversation.
Or if time is of the essence, you can request a quote for a construction camera solution here.
Until next time, keep what's really important in focus.
Vicki Robertson
Vice President
iBEAM Construction Cameras

Doing the right thing, for every client, every time.